International group's exhibition "Vibes" from 11 to 21 September at Valenzi Foundation, Castel Nuovo (Maschio Angioino) Naples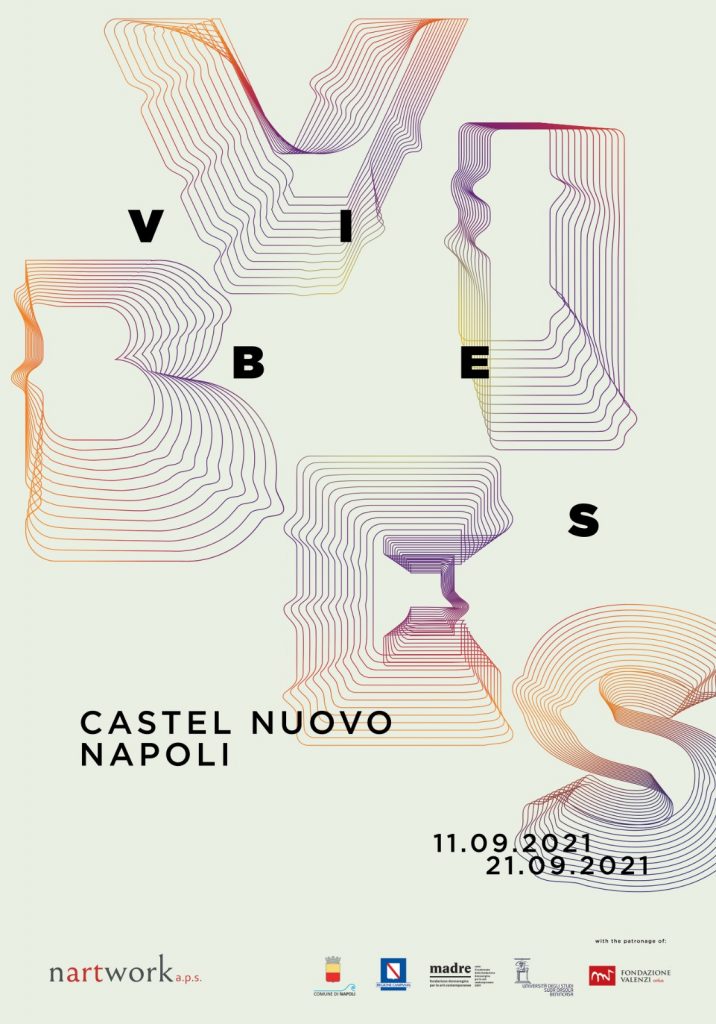 The vibrations, as confirmed by recent scientific discoveries, appear to be the primary element of generation of matter. The same father of quantum physics Max Planck, winner of the Nobel Prize in 1918, stated "Matter doesn't exist, everything is vibration!".
The collective Vibes, therefore, intended to challenge the artists to reveal the vibrational symphony of life by making visible what underlies the material through art.
The exhibition welcomed works by 26 contemporary artists from 11 different countries and has received the moral patronage of the Regione Campania, Comune di Napoli, Suor Orsola University, Valenzi Foundation and the matronage of the Donnaregina Foundation for contemporary arts of Naples. (Museo Madre).
The vernissage took place on Saturday 11 September from 11:00am and was streamed on Nartwork's Facebook page.
The exhibition catalog is curated by Nartwork a.p.s., with critical contributions from art historians Cristiana Cordova and Gianpasquale Greco. Graphics design by Antonio Imparato. Exhibition project by Giulio Bellan.
Artists on display :
Marko Alabaster – United Kingdom, Brigitte Toffano Ali – France, Marie Pierre Arpin – France, Laura Bruno – Italy, Caterina Caldora – Italy, Alina Ciuciu – Italy, Nicola Costanzo – Italy, Giovanna Da Por Sulligi – Italy, Paul Delannèe – France, Eivor Ewalds – Finland, José Ángel Gómez Fernández – Spain, Mario Formica – Italy, Inushima – Japan, JBG – Italy, Rada Koleva Genova – Italy, Erich Kovar – Austria, Taija Mäntylä – Finland, Angelika Oberneder – Austria, Attila Olasz – Hungary, Maria Rita Onofri – Italy, Shaula Schaham – Israel, Gabriele Springer – Germany, Maria Carolina Terracciano – Italy, Rebecca Volkmann – USA, Claudia Werth – Germany, Peter Woodburn – United Kingdom,
Art curators: Rossella Bellan, Giulia Mazzilli, Antonietta Panico