at Hub Art Gallery, C/ del Dr. Trueta, 183, 8, 6.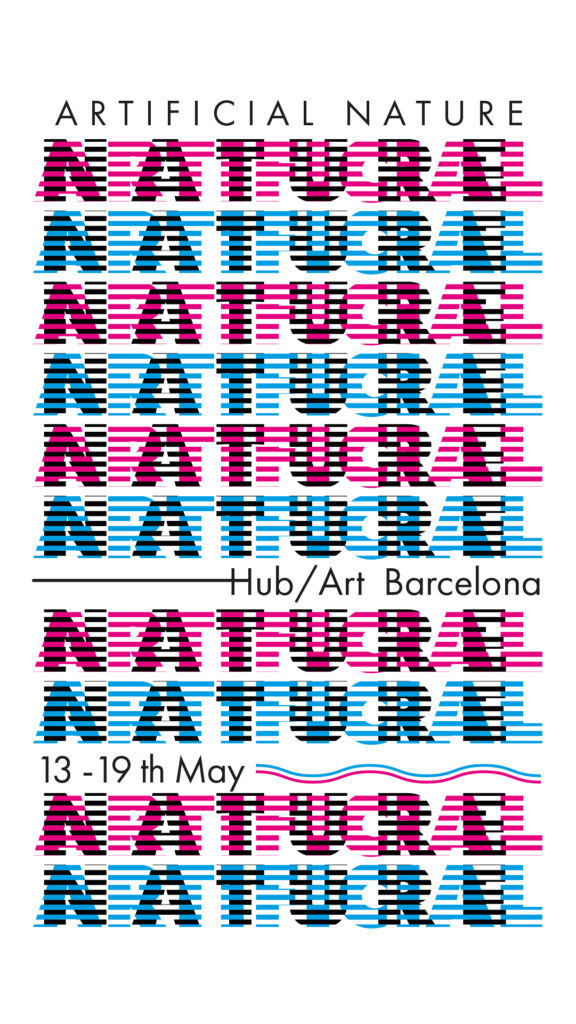 The international collective Artificial Nature, organized by Nartwork aps, took place from 13 to 19 May 2023 in Barcelona, at Hub Art Gallery, C/ del Dr. Trueta, 183, 8, 6.
The exhibition, which welcomed 30 artists from 14 countries and has received the moral patronage of the Suor Orsola Benincasa University of Naples.
The show invited the viewers to reflect on the dual game between nature and man, to broaden one's horizons and perceive the interdependence between what is created by man and what is the fruit of nature.
The exhibition catalogue, which includes critical contributions by art historians Gianpasquale Greco and Maria Aurelia Catalano Rossi Danielli, is available online, as are their video contributions and interviews with the artists on the association's youtube facebook e instagram channels.  The exhibition was enriched and made interactive by QR Codes that collected the artists' thoughts and reflections.
Art curators: Rossella Bellan, Giulia Mazzilli, Antonietta Panico
Artists on display:
Marko Alabaster (United Kingdom), Marie Pierre Arpin (Germany), Claudio Barbugli (Italy), Olga Biberdorf (Germany), Brigitte Bourger (French Polynesia), Marta Carceller (Spain), Justin Chan (China), Ivana D'Emilio (Italy), Rika Maja Duevel (The Netherlands), Anna Eriksdotter (Sweden), Julia Fernández Rebollo (Spain), Waltraud Gemein (Germany), Lucrezia Giacometti (Italy), Monika Hartl (Austria), Inushima (Japan), Rada Koleva-Genova (Italy), Lausen (Switzerland), Agata Lewandowska-Mista (Germany), Attila Olasz (Hungary), Maria RitaOnofri (Italy), Atsushi Otha (Japan), Utaellamarie Peter (Germany), Giulia Pomata (Italy), Ariane Schuchardt (Germany), Veronika Sekotova (Czech Republic), Sou (Japan), Soul Sparkles (USA), Maria Carolina Terracciano (Italy), Franca Veroj (Italy), Rebecca Volkmann (USA).