Metamorfosi Creative exhibition took place from 15th to 26th February 2019 at the exhibition rooms of Fondazione Valenzi, inside Maschio Angioino, in Naples (Italy).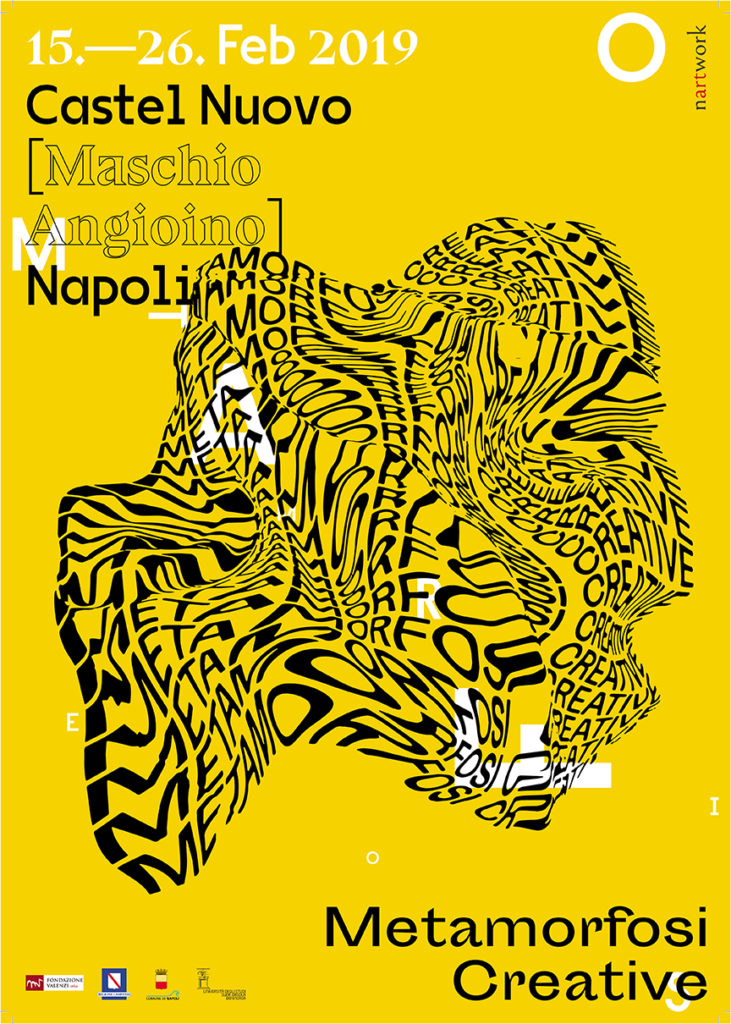 The groups' exhibition wanted to enhance the creativity of the artists, challenging them to face the theme of metamorphosis in art , as a transformation of the real.
The exhibition welcomed paintings and potries by national and international artists and received the moral patronage of the Regione Campania, City of Naples and Suor Orsola Benincasa University. 
The show was very interesting and successful, also receiving the visit of the Consul of the Republic of Tunisia in Naples Beya Ben Abdelbaki Fraoua and of the Consul General of France Laurent Burin des Roziers and Flora Frate member of Italian Parliament.
The vernissage took place on 15th February, preceded by a debate on the theme of the exhibition by prof. Maurizio Vitiello.
Artists on diplay
Artists on display: Manlio Allegri, Claudio Barbugli, Laura Bruno, Franco Bulfarini, Daniela Bussolino, Salvatore Cacace, Caterina Caldora, Antonio Casolin, Mario Cianciotti, Chiara Cinquemani, Danilo Corsetti, Giovanna Da Por Sulligi, Emanuela De Franceschi, Enrico Del Rosso, Rada Koleva – Genova, Nadine Giehl, Monika Hartl, Michelle Hold, Elke Hubmann – Kniely, Benita Martin, Eva M. Paar, Salvatore Procida, Alessio Serpetti, Mario Vièzzoli, Gemein Waltraud.
Art Curators: Rossella Bellan, Giulia Mazzilli, Antonietta Panico
Graphic design: Matteo Carmosino
Set up project: Iolanda De Mari, Francesco Maria Stazio
The catalog regarding the exhibition, with critical essays by prof. Maurizio Vitiello and prof. Lucia Valenzi, was welcomed in various libraries in Italy, Europe and the United States.